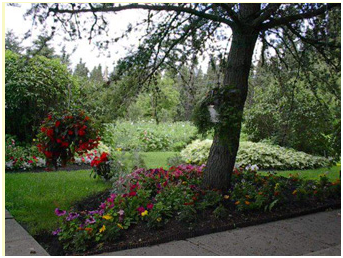 Proudly, the Village of Vilna has been the smallest community to participate in this national beautification strategy with Vilna receiving 4 out of 4 Blooms for the past two years, with special recognition for Community Involvement and Heritage Preservation.

Each year, local volunteers plant, care for and maintain the colorful flower beds that grace the streetscape, flower beds and barrels found throughout the Village. Without their efforts the community would not be as charming or as green!

Many of our residents have beautiful gardens and flower beds and well-manicured lawns and trees, making our community one of the most picturesque in the province - we are a true Alberta "bloom" town!.

For more photos, visit our Photo Gallery!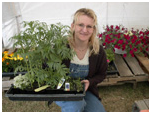 Kathy, one of the many volunteers who help sell plants and flowers in the flower tent to raise money for the street planters and hanging baskets.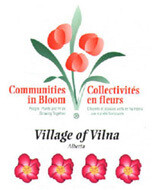 Four blooms the last two years!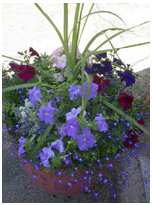 Summertime street planters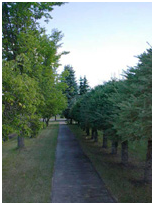 On the way to the Health Centre